A NEW EXPERIENCE, IN EVERY EDITION
The state of Bahia has the pleasure to host the next edition of the

Annual Congress of International Children's Continence Society (ICCS).

Bahia is a place full of charm, joy and is the origin of Brazilian culture. Elected as

one of the 10 best destinations to visit in the world

, Bahia is the guardian of historical buildings, culture and science. The first medical school of Brazil was founded in Bahia. A place whose streets are adorned with many colors, history and smiles. The place which has one of the richest and most diverse cultures in the world is ready to gather together specialists and discuss themes related to pediatric incontinence.

This will be an unique immersion experience in knowledge and the culture of Bahia.
Organizing committee:
Camila Fachin (BRA)
Cristian Sager (ARG)
Edurne Ormeachea (ARG)
Fernanda Ghilardi Leão (BRA)
Gabriela Ratamal (CHI)
Joceara reis (BRA)
José Murillo Bastos Netto (BRA)
Marcos Machado (SP)
Maria Luiza Veiga (BRA)
Nilzete Brezolin (BRA)
Rejane Bernardes (BRA)
Vera Kock (SP)

ABSTRACTS
Submissions from March 20th to July 31th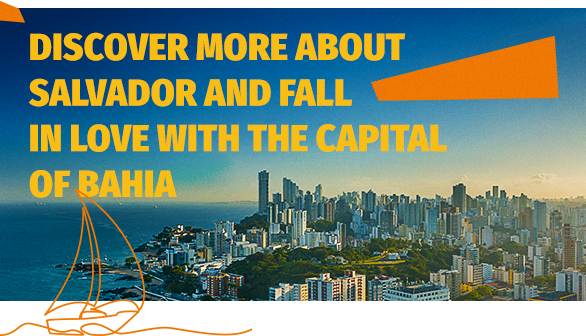 The City of Joy, that is how the capital of Bahia is known. It is a place full of cultural diversity and natural beauty. Salvador is a diversified region, with unique energy and keeper of historic buildings, traditional dances and music and beautiful beaches.


Embark on this trip through Salvador with Levitatur.